About


What is Miss Liverpool City Region
The title was originally Miss Liverpool, but changed to Miss Liverpool City Region in 2017.
Forget the idea of competitors just turning up to the competition and looking good in a swimsuit!
The Miss Liverpool City Region Contest is part of the Miss England and Miss World competition, that emphasises "charity, brains and personality" as well as their physical looks.
Since 2000, every winner of Miss England has gone directly on to compete within Miss World. In fact the very first Miss England to go through that way was Michelle Walker, who was Miss Liverpool 2000! Miss Liverpool title holders have twice held the Miss England title, with the other being Danielle Lloyd in 2004.
The first contestant to hold the Miss Liverpool City Region title was Elli Wilson, who went on to win Miss England's 'Billion Dollar Smile 2017 Award,' this includes a trip to Sri Lanka for a photo shoot and also charity work.
If you think it's just about turning up in a swimsuit and looking pretty, think again! It's so much more than just a beauty contest...
The Miss England and Miss World competition is actively looking for positive role models to inspire others. They will also be ambassadors for their local communities, region and country.

---
For terms and conditions of entry, please click here.
---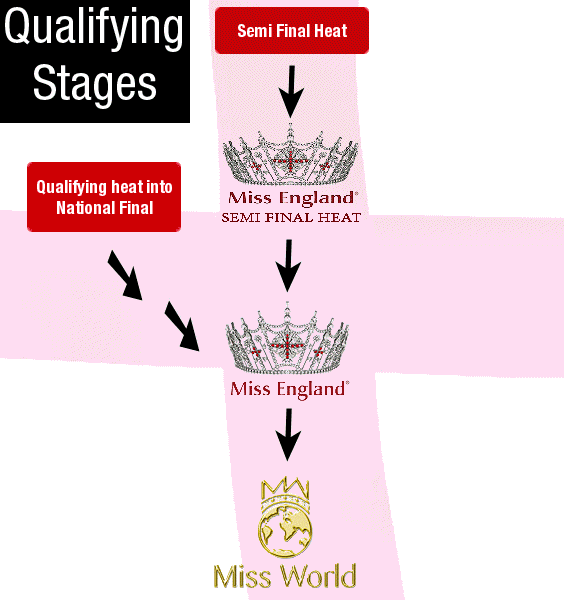 Both Miss Liverpool City Region and Miss Southport are direct Qualifying Heats into the Finals of Miss England, so you bypass the Semi Finals!
---
More information:-

► MissWorld.Com
► MissEngland.Info
---
By entering, you get the chance to become part of the world's biggest and most respected contest, Miss World, which has a top prize of $100,000!
---
---

What happens if I win?
You will receive the title Miss Liverpool City Region and automatically entered into the Miss England Final. Even if you do not win the title Miss England, you will have an amazing time throughout your year. You will be encouraged to attend a number of events, that aims at helping to promote the area, along with supporting charities, like Zoё's Place Baby Hospices via a host of fundraising activities. Plus we hope to see you being offered a number of modelling and photographic opportunities, along with media appearances. The contest has helped many of those who enter to gain confidence. Our aim is to help you to develop and for you to inspire others along the way! Click on here to see past winners.


---

What is expected from contestants when entering Miss Liverpool City Region?
Miss England celebrates the achievements of women and we are looking for a positive role model to inspire others.
Unlike in previous years, we will have an online vote for all those taking part in the Miss Liverpool City Region event, your profile will be placed on an online voting page, located on the Miss England website. So you will be expected to allow photos of yourself to be used online for this reason. The vote will then be opened up to the public to vote on who they think would best represent the area. The contestants who get the most votes will be entered into the National Miss England Semi-Finals, so when you enter and once voting is live, don't forget to promote the link! Should the winner of the Miss Liverpool city Region Title gets the most votes, the next highest will be given this opportunity to enter the National Miss England Semi Finals.
Should you win the title, you will asked to take part in:-
Raise funds and awareness for 'Beauty with a Purpose.'
To support fellow contestants.
To follow all the rules of the competition, as issued via Miss World.
To carry out any related engagements within the Liverpool City Region.
Miss Liverpool City Region 2020 will represent Liverpool City Region in the Miss England 2020 finals.
The winner must carry out any related engagements within the Liverpool City Region, in a professional manner, worthy of the title Miss Liverpool City Region, whilst respecting the ethos of the Miss England / Miss World contest.
Should you win the title Miss England you will then go on to do the same at Miss World, but also not only representing your Region, but also England, on an international level.
NEW for 2020! The top 12 contestants be asked to appear on a 2021` calendar promoting well know City Region locations...

---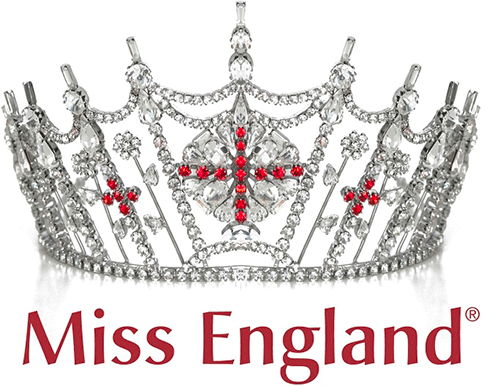 Miss England is now a heat of the oldest running international beauty pageant, 'Miss World.' The Miss England competition was founded in 1928. It now sends the only entry from England to 'Miss World' each year. Just as with many things in life, the competition has changed over the years. It is far more than a Beauty Pageant today! All contestants are now expected to not only look good on the traditional catwalk, but away from it; they must be a positive role model who inspires. Judges look for a wide range of things, from contestants charity backgrounds to what they have done, for example at work, within their community and more extensively.
Some contestants are far from what you think... Take Miss England 2009, Lance Corporal Katrina Hodge, nicknamed:- 'Combat Barbie.' She was an active member of the British Army. The 22 year old squaddie, before entering, had received a bravery award in 2005 and is still active. This amazing girl from Tunbridge Wells told the press that:- "I wanted to show off my Army skills. I think I'm showing that women in the Army can be pretty and girly, but also that girls who enter beauty pageants don't have to be bimbos. In reality, some of the other Miss England girls are training to be lawyers and barristers."

Years before she entered Miss England, Doctor Carina Tyrell from Cambridge, who won in 2014, was raising funds for local charities. Interestingly, Doctor Tyrell only finished her University exams the week before competing in Miss World 2014. She said:- "You're never going to get away from the fact that people are attracted to beautiful things. Let's use beauty and do something with it. A Miss England must be a beautiful ambassador for the country, it's not all about just having a pretty face. To be beautiful, you must also be beautiful on the inside and have a caring heart."

Not only that, in 2015, Kirsty Heslewood, Miss England 2013, was awarded Freeman of the City of London for her incredible charity efforts.

Then we have Miss England 2017, the 1st English delegate to make the top 3, in Miss World, being placed as the 2nd runner up. Following the result in Sanya, China, Stephanie Hill gained the title of Miss Europe in Miss World, after winning the European contestant with the highest scores. Stephanie has recently graduated with a 1st Class Honours Degree in Oncology and Radiography. She is also a very impressive horse rider, winning many events and gaining a placed at Horse of the Year Show (HOYS).

You don't need to have such an impressive CV, so do not be put off, these are just a few examples of the girls who have become Miss England.
We highlighted these to show that it really is:- "more than just a Beauty Pageant!"
Along with taking part in the traditional Catwalk Style contestants are asked do as much as the an within the following sections:-

► Support and help local charities and events. This is a huge part of being a role model. Supporting the local area is extremely important.

► Contestants are encouraged to raise funds and awareness for 'Beauty with a Purpose,' the Miss World charity, founded by Miss World chairwoman and CEO, Julia Morley.

► Arrange sponsored gifts to donate to charity. - The top fundraiser is then named 'Miss Charity.'

► Take part in a creative ECO fashion round. - Contestants are invited to source an outfit made from recycled materials and make the outfit look stylish on the catwalk.

► Compete in a sports round. - Miss England is keen to promote the importance of staying fit and healthy. Contestants are invited to take part in a Sports Round to find the fittest girl in the Contest.

► Complete a general knowledge quiz. - To be able to have a good grasp on society and understanding of peoples thoughts and belief is key to being an ambassador. For that reason, we look for contestants who have a wide knowledge base.

► Submit a short video for the talent round. - Looking good and sounding interesting is just a small part of what it takes. Presentation and delivery are just as important, so the talent round helps judges see confidence and the ability of a contestant to show a hidden side of them. Talent is not just looking at entertainment. It could be sporting ability, ability to save lives via CPR or....

► Miss Beautiful Hair - This is more of the traditional side of the competition. Miss Beautiful Hair looks for the best hair care routine, condition and style. This section is very important for anyone wanting to be a model.

► Miss Publicity and Miss Social Media - This award goes to the contestants who creates the most positive publicity for the causes they are supporting and for the Miss England competition!

► Miss Billion Dollar Smile - Miss Liverpool City Region 2017/18 winner Elli Wilson won this title in the 2017 Miss England Contest. This like the Miss Beautiful Hair is a very important part of helping people into the entertainment (TV/Film) and modelling industry.

Please remember that Miss England celebrates the achievements of women and is looking for a positive role model to inspire others. That is what the competition is all about...
More information can be found on:- MissEngland.Info.
---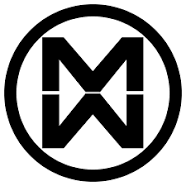 Miss World was founded in 1951 by Eric Morley. The event started as a bikini contest as part of the 'Festival of Britain' national exhibition and fair that reached millions of visitors throughout the United Kingdom in the summer of 1951. The first event was in fact called:- 'Festival Bikini Contest,' but was soon dubbed:- "Miss World," due to its popularity with the worlds media, and its title given to it stuck, becoming its official name. Things have moved on since the bikini contest days and the focus has moved to looking for ambassadors, positive role model to inspire others, raising money for charity along the way. Just like Miss England, it strives to celebrate the achievements of women, unlike the popular portrait within the mainstream UK media.

More information can be found on:- MissWorld.Com.
---
Lao-Tze:- "The journey of a thousand miles begins with one step"